Wunderbar Together: Stories of the Lasting Impact of US-German Exchange
Sister city partnerships create a lasting impact not only through their scope, but also through the depth of the person-to-person connections they foster. The impact of participating in a sister city partnership, whether as an exchange student or a city official, can last throughout one's lifetime and even across generations. As part of our Wunderbar Together blog series, we are highlighting testimonials of those involved in US-German sister city partnerships. Many testimonials describe how, through their experience traveling to Germany or hosting others, they gained completely new insight into the German culture. Many also expressed surprised at the innate similarities between themselves and the friends they met abroad.
This series features testimonials from the Norfolk – Wilhelmshaven, Fort Worth – Trier, and San Antonio – Darmstadt partnerships. To submit your own photo/text or video testimonial, please use our Member Submission Form here.
The first testimonial is from Jenelle, an alumna of an exchange program between the sister cities of Norfolk, VA and Wilhelmshaven, Germany. Not only did Jenelle contribute to the transatlantic partnership through her own experience, but she also enabled her daughters Jelanie and Jala to partake in the exchanges as well. Participation in this partnership has left a lasting impact on Jenelle's family.
For more information on Norfolk Sister Cities: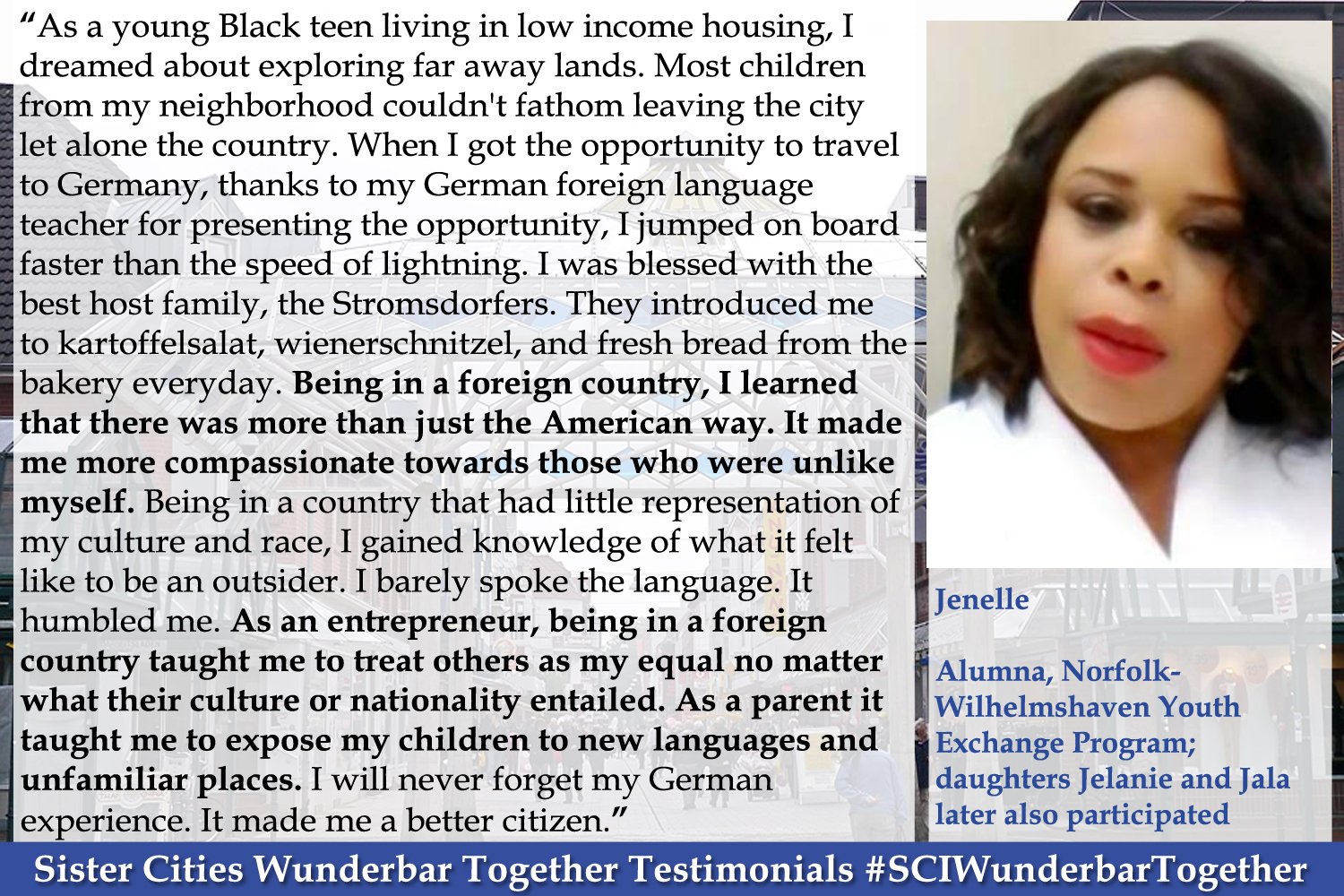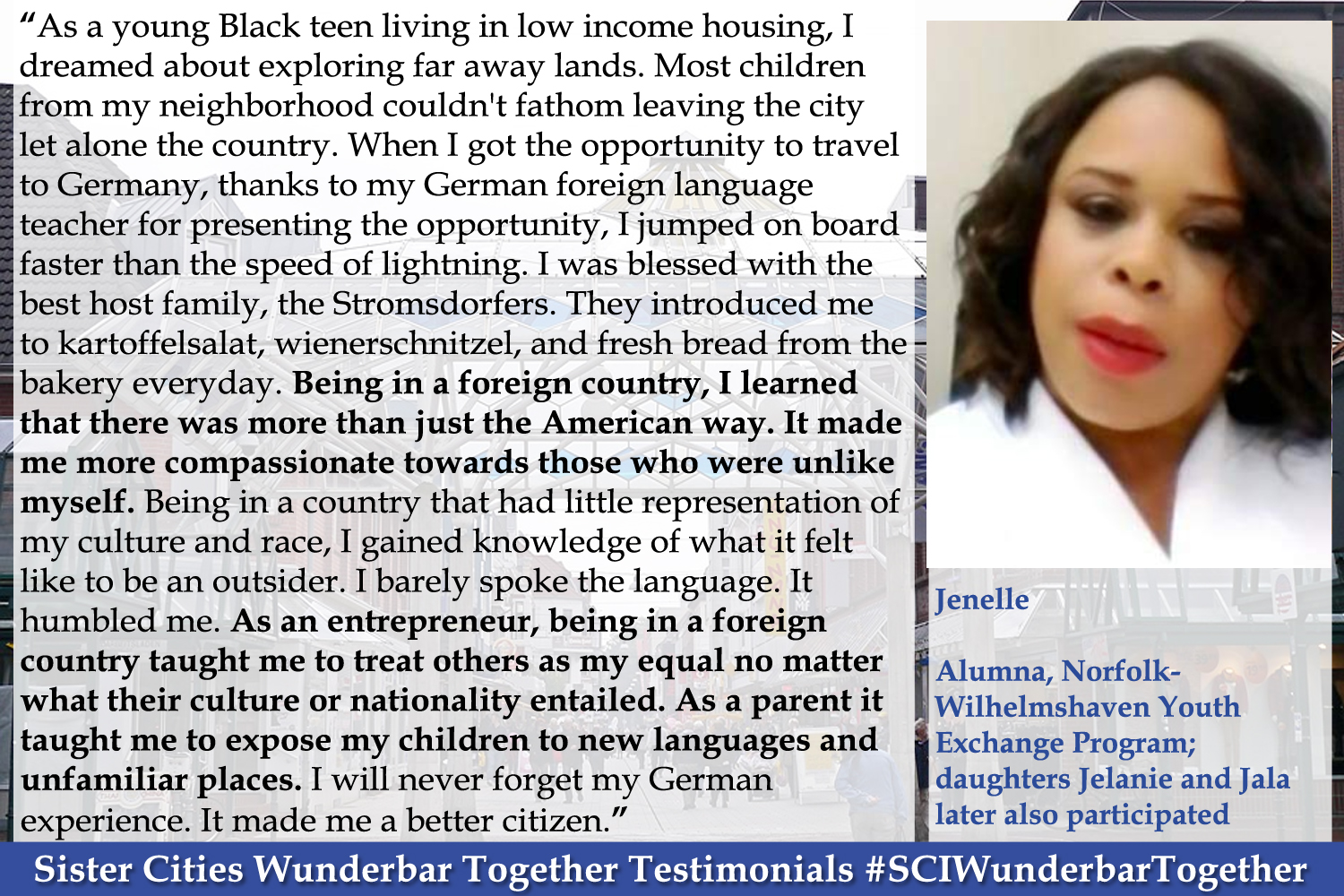 The following two testimonials are from individuals who have been involved in the 32-year partnership between Fort Worth, Texas and Trier, Germany.
For more information on Fort Worth Sister Cities: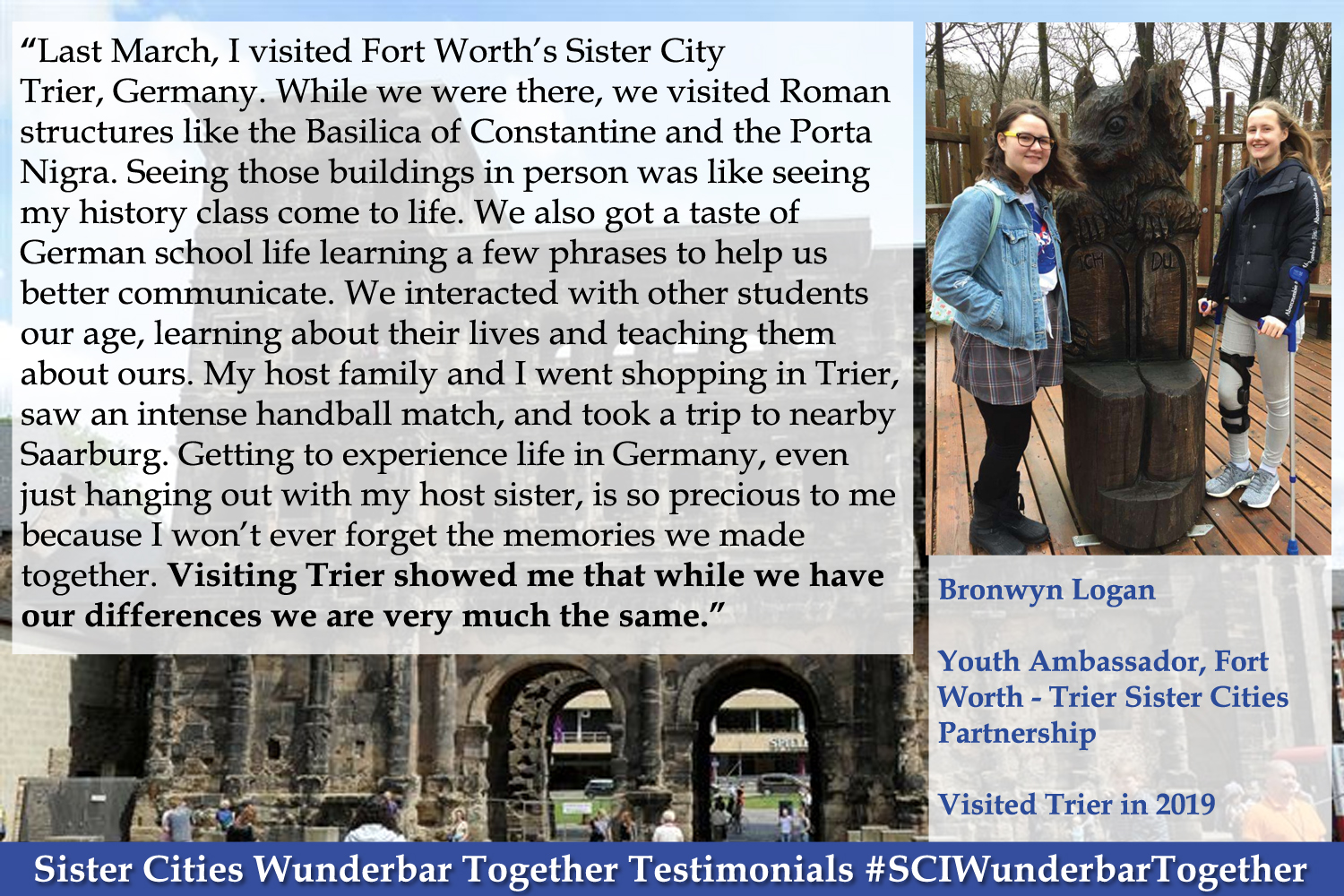 The final testimonial for this week is from Erin Horvath, an exchange alumna and intern involved in the San Antonio – Darmstadt partnership.
For more information on the City of San Antonio International Relations Office: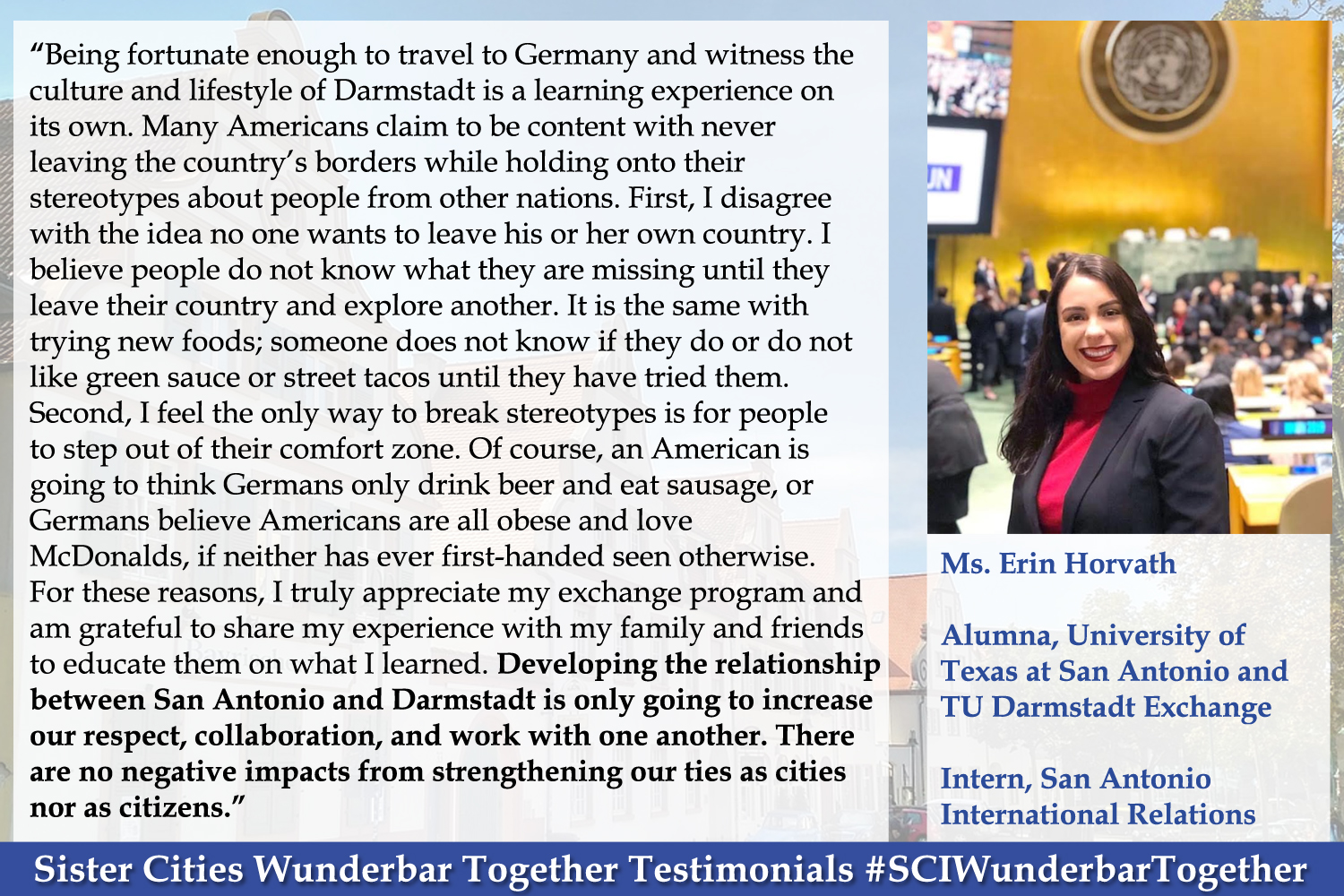 This blog post forms part of Sister Cities' "Wunderbar Together" series, part of our ongoing involvement in "Wunderbar Together," funded by the German Federal Foreign Office, implemented by the Goethe-Institut, and supported by the Federation of German Industries (BDI). This year, we are showcasing stories that highlight the impact of German-American exchange on the local level, as well as the heritage, interests, and common values shared by the United States and Germany. To submit your own experience with German-American exchange or involvement in a German-American sister city partnership, please fill out our form here.
---