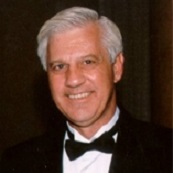 Stephen T. "Tim" Quigley – President of the Sister Cities International Foundation
Mr. Stephen T. "Tim" Quigley, Jr. is President of the Sister Cities International Foundation, having served as Chairman of Sister Cities International Board of Directors.
Mr. Quigley has been in senior executive positions in private industry, NGO corporations, the federal government and international organizations for the past fifty plus years.
Chairman/CEO, NPG Multimedia, Inc., Mr. Quigley has previously been Chairman/CEO, Azores TV and PIN TV Holding Group, President/CEO, Silicon Valley Defense/Space Consortium, Managing Director/CEO, Silicon Valley Global Trading Center, Executive Director, Volunteer Center of Silicon Valley and Program Director, Green Challenge California.
A 31year career navy veteran and aviator, Mr. Quigley was the Commanding Officer, Naval Air Station Moffett Field, one of the nation's 10 major high technology federal and space agency installations. His senior Department of Defense positions included serving as: Director of Strategic Planning and Policy for the Navy Department and; as Executive Assistant to Commander in Chief, NATO Southern Forces Europe and Commander in Chief, US Naval Forces Europe.
Mr. Quigley is a graduate of the United States Naval Academy, the John F. Kennedy School of Government at Harvard University and a former Course President (1991-92) at the NATO Defense College.