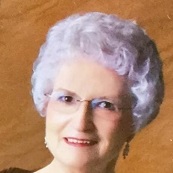 Ruth H. Frasier – Sister Cities Virginia Beach
Ruth H. Smith-Fraser has been involved in Sister Cities in Virginia Beach for more than thirty-five years.
Virginia Beach has 3 sister city relationships: Moss, Norway; Miyazaki, Japan; and North Down County, Ireland. Virginia Beach also has a "friendship" relationship with San Juan del Sur, Nicaragua and Olongapo, The Philippines, both created with the support of Ms. Frasier.
She was the driving force for Virginia Beach's 50th anniversary gala. The Grand Finale included representatives of five countries performing their choice of program.
Ruth Fraser retired as City Clerk after forty years of serving City Council. She now serves as the Executive Director of SCAVB and also has served more than twenty-five years as the Virginia State Representative for SCI. She has used her influence to further the goals of SCI throughout the world. She understands the value of the "People-To-People" experience. She is dedicated to other community and fraternal responsibilities. Ruth Fraser has always and will continue to promote the outreach of SCI and to nurture our Sister City prospects as well as shepherd a group of officials on various exchange visits. Her example has continued to make an impact throughout the sister city network.