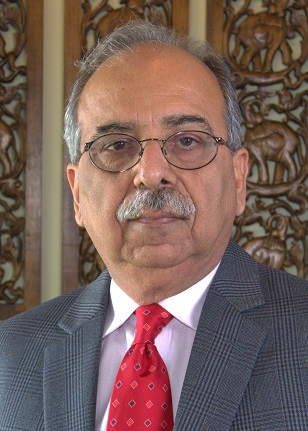 Raveen Arora
Professional accountant, Author, Entrepreneur, Inspirational Speaker, philanthropist and mentor­ Raveen was born and raised in Calcutta(lndia).Despite his humble childhood(A refugee Child)Raveen achieved international recognition as consultant and author. In Calcutta he was blessed to work with Mother Teresa on several projects .This developed his core values of humility, compassion and respect.
Rptarian Raveen from Tempe Sister Cities has travelled to over 90 countries and has extensively worked in South East Asia, Far East, Mid East and Europe. A much sought after speaker on transformational & thought leadership, adversity ethics and diversity, Raveen has been honored with several awards including Mother Teresa International service Award, Face of Diversity American Dream Award, Diversity First award, Hope Award, MLK Diversity Award, Community Corner stone and the Don Carlos Humanitarian Award. Also the recipient of the prestigious spirit of Enterprise Award and the Impact award Economic Driver.
Raveen has served the SCI in various capacities. Member of the Board of Directors, member of the executive Committee, Chair of the Audit Committee, 1956 committee, charge de affaires, ranking member of the finance committee and also as Country Coordinator. Raveen specializes in finance, audit, and has helped achieve balance budgets. Understands the importance of fund raising, cash flow and SCl's long term sustainability.
Raveen defines himself as someone with a -Servant Heart and a business mind.
He operates the largest India Cultural center based out of Tempe. Raveen lives in Arizona and serves on several local, national and global boards………….
Statement of Interest
What I bring to Sister Cities International is 60 plus years of deep insight and understanding into the culture, traditions and languages of South East Asia specially India, Bangladesh, Nepal, Sri Lanka, Pakistan and Burma.
I also bring my 50+ years of accounting, finance, negotiation skills and audit experience. We need to bring fiscal discipline, effective financial & cost controls, timely reporting, forecasting, improve cash flows, fund raising, build donor relations, membership retention and seek more grants both government and non-government.
I was 8 when Sister Cities International was launched. This program has made me a firm believe r that in this age of globalization it is all the more important for people of different cultures and nationalities to understand each other. I took to learning 6 different languages. All my life I have wanted to make a difference. Gandhi's statement ALL MEN ARE BROTHERS is forever etched in me.
Sister Cities International embodies all the tenets to foster international human relations through individual efforts although it involves the Community as a whole including local government.
Involvement with Sister Cities International Board has completed me.
Skills and Assets
Highly experienced community and business leader possessing the ability to leverage experience and provide strategic focus and leadership in areas including diversity and inclusion, fundraising, the establishment of organizational Boals, mission statement and expected outcomes for short and long-term initiatives, and the presiding of meetings to drive organizational operations. Adept in leveraging professional expertise, insights, and experiences to develop emerging professionals, lead management responsibility for strategic development, programs and functions, advocate for the interests of the organization, and help in determining best approaches to reach and engage audiences to expand the organization's reach, influence and market awareness.
• Diversity & Inclusion • Committee Leadership • Board Management
• Leadership Training • Ethics & Transparency • Organizational Strategy
• Market Awareness • Fundraising & Budgets • Team Building/Oversight
• Community Outreach/PR • Social Responsibility • People/Process Improvement