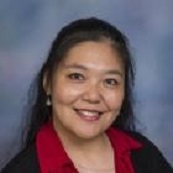 Naoko Ozaki- Professor at Rice University
Dr. Naoko Ozaki teaches Japanese at Rice University in Houston, Texas and is currently the president of Japanese Teachers Association of Texas. At Rice University, she created and ran summer study abroad program called "Rice in Japan" for three consecutive years. She graduated from Indiana University with a Ph.D. in Literacy, Culture, and Language Education with specialization in the Arabic language. Her doctoral research entitled "Four Families: A case study of Arabic-speaking immigrant Muslim parents' involvement in their children's elementary schooling" focused on issues related to communication between immigrant parents and elementary school teachers. In addition to teaching three levels of Japanese, she has also taught a variety of subjects including mathematics, intercultural communication, and foreign language teacher education courses at universities.
Today, Dr. Ozaki gives presentations at national conferences on innovative pedagogical approach of incorporating virtual reality data in teaching in order to encourage students to further develop interactional skills. She is currently working on research projects with her colleagues of other Texas universities with the goal of lessening the gap between the classroom language and expectations of the Japanese business world. She also serves on the Board of Global Education Center in Nashville, Tennessee.