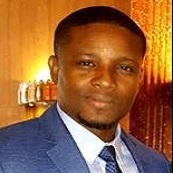 Mazda Denon- Global Engagement Manager for the Mayor's Office of Trade & International Affairs
Mazda Denon joined the Mayor's office in 2016. As Global Engagement Manager, Mazda is in charge of developing outreach strategies for engaging international governments, businesses and communities. His duties extend to managing office finances, planning and executing Mayoral Trade Missions, coordinating international focused events, and organizing the Mayor's international business advisory council. In addition to serving in his capacity as Global Engagement Manager, Mazda serves as a Special Advisor on African Affairs and is responsible for overseeing all diplomatic, business, and cultural exchanges between the City of Houston and the continent of Africa.
Mazda is fluent in French and English. He holds two bachelor's degrees in Accounting and Finances, and is currently in the process of earning his Graduate Certificate at Texas A&M in International Affairs with an emphasis in Intelligence.