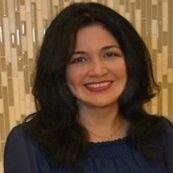 Kenia Mosquera- Director of Communications at Houston-Guayaquil Sister City Association (HGSCA)
Born in Guayaquil, Ecuador, Kenia Mosquera is a passionate educator and engineer who is acknowledged by her colleagues as a compassionate and empathetic professional in a complex educational world, as a result of family units collapsing and children's emotional stability becoming endangered.
Fluent in Spanish and English, Kenia received her degree from ESPOL University in Computer Science in Guayaquil, Ecuador. She then received her Teacher Alternative Certification from Region IV, and a Master Degree in Education and Administration from Prairie View University. From her early beginnings as a Computer Engineer in school, to her later service as a Manager in Mir Fox
and Rodriguez, where she developed a paperless audit system under the supervision of Carolyn Fox, one of the owners, Kenia dedicated her time and skills to volunteer for organizations that help others.
In 2003, due to her desire to dedicate more time to raise her children, she decided to change careers, becoming an educator. Kenia is fascinated by other cultures and loves to work with children from all over the world as well as with children and individuals with disabilities.
Among the organizations, she has assisted organizing 700+ events, implemented marketing and fundraising campaigns, managed projects, designed strategies to maximize the organizations' impact and performance by promoting International trade and business, cultural understanding, citizen diplomacy and educational and health exchange programs. Some organizations in which she leads are: the Instituto de Cultura Hispana, Casa Cultural de las Americas, Houston Guayaquil Sister Cities, Sister Cities of Houston, Sister Cities International, Cuidado Nutricional del Nino, the Ecuadorian Association, and others.Currently, Kenia is acting as the Sister Cities International Youth Leadership Summit Co-chair, an event that will bring International and local students, who will be the next generation of leaders. They will compete to create solutions to resolve real-world problems using, their own initiatives and passion.