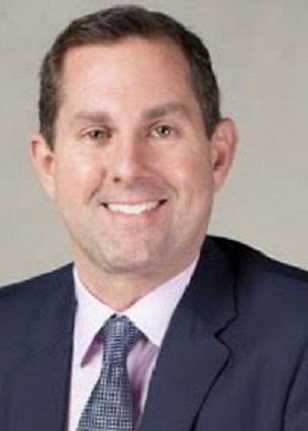 Joseph Bice
I am a Vice President at Booz Allen Hamilton leading teams of consultants serving clients around the world. We our helping our clients build global partnerships that promote peace and prosperity. I have over 25 years of professional experience in international business, and through this experience, have cultivated many professional working relationships built on shared interests and values. I hold an MBA from George Washington University and a BS degree from the University of Maryland.
My support for Sister Cities International (SCI) began when I provided a pro-bono study for the Board of Directors (BoD). I was so taken with the passion SCI showed for its mission and the stories of its members, that I decided to run for the Board of Directors. I was elected to the Board in 2015 and served for 3 years. In that time, I spearheaded board development initiatives ensuring board member accountability and focus on SCI's mission. I also served on the Executive Committee helping drive key decisions to the benefit of SCI and its members.
Statement of Interest
When President Eisenhower announced the People to People program in 1956, he expressed the desire to, "build a road to enduring peace". He believed you could do this through mutual respect and culture understanding amongst citizens of the world. Those words are as relevant today as they were in 1956. I have a passion for helping "build that road". My entire professional career has been dedicated to that mission.
While executing the study for SCI BoD, I learned that Eisenhower's vision was still intact through the culture exchange programs, but SCI had also found new ways to 'build the road to enduring peace'. I am running for the Board of Directors to help SCI further advance the thinking on how to build more roads through new sister city partnerships in the Middle East and Asia. Further, I hope to explore new and innovative initiatives, including economic development, that will help SCI move forward. The next great SCI idea is likely embedded in the great work of the SCI members. My role on the board would be to help SCI members broaden and implement these ideas.
Skills and Assets
I bring combination of executive leadership, management consulting, and a sound understanding of Sister Cities and its mission. Having executed the study for SCI and served on the BoD, I bring an in-depth knowledge of the Board structure, its bi-laws and policies which would allow me to contribute immediately. I can help SCI build new sister city partnerships and bring renewed thinking to the leadership team.