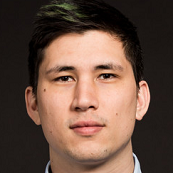 Jonathan Oudthone – Design and Development for E-Sports Stadium Arlington
Jonathon Oudthone has over 10 years of experience working in E-Sports–with experience in event and broadcast production. From grass roots to the big stage, Jonathon has seen and developed all aspects of the industry and is most recently known for leading the design and development of North America's largest dedicated E-Sports facility, E-sports Stadium Arlington – a $10 million project which was built in partnership with the City of Arlington, Texas.
After working with brands such as the Houston Outlaws and OpTic Gaming to build out their live events verticals, Jonathon now serves as President of E-Sports Venues LLC, a company that focuses on the design, development and sustainability of E-Sports dedicated venues and infrastructure.