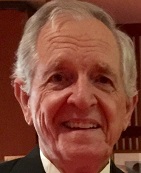 Jack M. Webb – Honorary Consul General of Ghana
Jack M. Webb is a businessman, lawyer, geologist, mediator, lobbyist, farmer, diplomat, soldier, and political advisor.  For the past 27 years he has served as the Honorary Consul General of Ghana.
He is the Chairman of Jack M. Webb & Associates, specializing in representing individuals and corporations before the Congress of the United States and has provided clients with consulting services in government relations, in both domestic and international matters. He is the founder and CEO of Ghana Development Corporation.
An Eagle Scout as a boy, he served as Scoutmaster of a Houston Boy Scout troop for almost 40 years and served as a leader for Boy Scout World Jamboree trips to Korea, Japan, Australia, and New Zealand.  He received a Doctor of Jurisprudence from Tulane University and Bachelor of Science in Geology from Centenary College of Louisiana prior to service as a Captain in the U.S. Army tank corps. In 1999, he attended the John F. Kennedy School of Government at Harvard University.
Presidential appointments include the President's Commission on White House Scholars, the Advisory Board of the U.S. Peace Corps, and Presidential Delegation assignments to various countries as well as the U.S. Export-Import Bank Board of Directors Committee for Sub-Saharan Africa.  Government related activities have included assignments in Africa, Europe, the Middle East and Latin America.