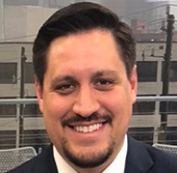 Henry Van de Putte- Executive Director of American Red Cross Greater San Antonio
Henry Van de Putte joined the American Red Cross in 2017 as the Executive Director of the organization's Greater San Antonio Chapter. He was promoted to CEO of the Texas Gulf Coast Region in 2018. In this role, Henry supports a team of over 2,000 volunteers and staff.
The Red Cross is a humanitarian organization that provides emergency assistance, disaster relief, and disaster preparedness education in 80 countries around the world. Part of the American Red Cross, the Texas Gulf Coast Region is comprised of four chapters that serve over 9 million residents across 51 counties.
Henry works daily with board members, donors and community leaders to enhance the Red Cross position and service delivery throughout the region. During the last year, the region responded to over 1,300 disasters, assisted over 4,700 families after disasters, and provided over 11,000 case services for military families.
Prior to coming to the Red Cross, Henry served as Director of Advancement for Central Catholic High School in San Antonio. He also served as Director of Operations & Corporate Accounts for Dixie Flag and Banner Company.