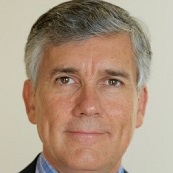 Daniel Dominguez-CEO of Air Matrix LLC
Mr. Daniel Dominguez is co-founder, Senior Vice-President & CEO of Air Matrix LLC. Air Matrix was founded in 2002 as a joint venture of United Metal Products Inc. and Flutec LP. Air Matrix designs and manufactures packaged central plants. Daniel leads the Air Matrix engineering team acting as the Chief Engineer for the Chil-Pak packaged central plant products.
Daniel is President and CEO of Flutec LP, a Design and Build Company dedicated to the business of industrial HVAC construction. Daniel founded the company in 1990 and currently has more than 300 employees. Flutec has been a major player in the design and construction of HVAC and mechanical systems in northern Mexico for numerous manufacturing industrial facilities.
Daniel holds a Bachelors degree in Mechanical Engineering and a Masters of Science in Mechanical Engineering from the University of Texas at El Paso.