SCI Remembers its Beloved Global Envoy and Past President, Nancy Huppert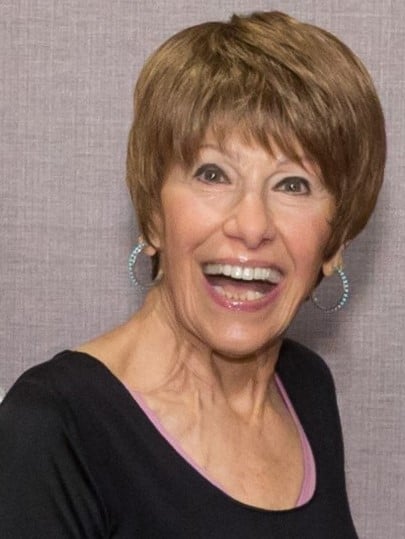 The Sister Cities International network would like to express its condolences to the family and friends of Nancy Huppert, who passed away peacefully, on February 27, 2020. A true global citizen, Nancy's dedication to promoting our core values of mutual understanding, respect, and cooperation has left an ever-lasting imprint on the Sister Cities network around the world.
We are forever grateful for Nancy's passion for citizen diplomacy. She created a greater global awareness for our Sister Cities' mission. She will be truly missed in all corners of our global network.
Raised in Schenectady, Nancy later moved to Rochester. She worked as an educator in the Gates-Chili school district for 37 years.
Nancy first became active with Sister Cities in 1987. She was a founding member of Sister Cities State Coordinator program and represented New York State.
She traveled throughout New York and represented New York's cities at SCI's national and international meetings. In 1989, she was appointed to the Board of SCI of Rochester and served as President for 9 years.
In 1996, Nancy was elected to the SCI Board of Directors in Washington DC and served as Vice President and President.
In 2001 Nancy was instrumental in the creation of the Global Envoy Program, SCI's highest and most respected appointment.
As a Global Envoy, Nancy lectured locally, nationally and internationally. She has conducted workshops at US Embassies around the world, served on United Nations panels and was a sought-after keynote speaker at colleges, universities, national and international conferences.
Nancy is the recipient of numerous awards. Most recently, she received a Lifetime Achievement award from the US Ambassador to New Zealand.  Nancy's love of travel and Sister Cities took her to 142 countries and 42 states.  Nancy has met all the criteria for a global citizen.
Locally, Nancy served on the Advisory Board of the Warner School, University of Rochester and the New York State Advisory Council for Students Studying Abroad.  She was also a member of the Board of Directors of the Rwanda Relief Organization and of the International Organizations of Rochester.  Under the auspices of the American Association of University Women, Nancy was coordinator of the "Women Helping Girls with Choices" sixth grade program.  In addition, she served on the Executive Board of Phi Delta Kappa as well as President.
In her memory, donations may be made to Nancy M Huppert Endowment Fund at the Rochester Area Community Foundation.  This fund will be used for broad community impact and to support the areas of our community with the greatest needs.​
Contributions made directly to Sister Cities International in honor of Nancy will directly support its youth programs and scholarships. Please click here to make a contribution.
A celebration of Nancy's life and impact is being organized for May 6th, 4:00-6:00 PM in Rochester, NY. More details to follow.
---