Ukraine in the Wild West: Tysmenytsia Visits Bandera County Sister Partnership Association
Visiting delegations from distant Sister Cities give hosts the perfect opportunity to take pride in their town's traditions and hospitality. Few exchanges have taken better advantage of the opportunity than when a delegation from Tysmenytsia, Ukraine visited Bandera, Texas in August.
The delegation of four included Stepan Svorak, Mayor of the City of Tysmenytsia; Igor Slubskyi, Deputy Mayor of the City of Tysmenytsia; Roman Krutyi, Head of Yamnytsia Territorial Community of Tysmenytsia County; and Ivan Semaniuk, Head of Tysmenytsia District State Administration.
Once off the plane, the Ukrainian group was greeted by Bandera Sister Cities Volunteers. The Ambassador of the Bandera County Sister Partnership Association, Elenora Goodley, served as a local guide throughout much of the delegation's visit. Elenora was also chosen to represent Bandera in an interview for Ukrainian television program, Voice of America, featuring a story about the delegation's trip to "the heart of the American desert."
The next day, after recharging in the homes of their host families, the delegation members set out with their hosts from Bandera County Sister Partnership Association to tour the state capital, Austin. On the way back the group made a stop at the Round Rock Fire Department for a tour and demonstration of equipment. The tour of the firehouse was by all accounts one of the highlights of the whole trip for Bandera's guests. Back in town the delegation was welcomed by Mayor Suzanne Schauman and sworn in as "Honorary Bandera Deputy Sheriffs."
Friday morning started off with a tour of the historic Bandera County Courthouse which was built in 1890. The group continued their exploration of the county's history at the Frontier Times Museum. Afterwards the delegation immersed themselves in their host's culture as they shopped for cowboy hats and finished their long day at the Mayan Dude Ranch. At the ranch the Ukrainians sampled famous Texas barbeque and visited the "herds of horses" kept on the ranch.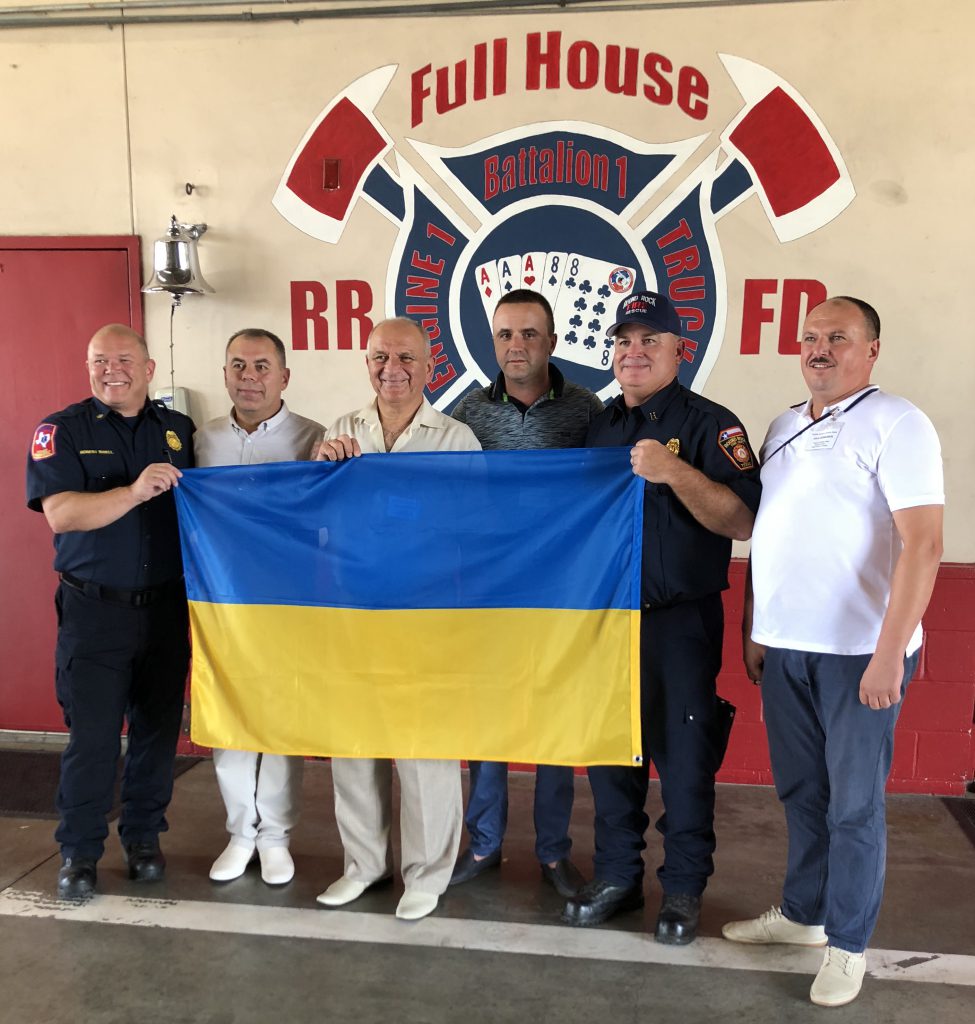 The delegation shared in the continuation of Bandera's unique traditions when on Saturday morning the Ukrainians participated in the dedication of a newly painted mural which honors the Texas Rangers. Saturday was also the annual "Celebrate Bandera" day, a local holiday enjoyed by everyone in town. The festivities included a cattle drive in which Texas longhorn steer are driven through the streets of Bandera, a parade courtesy of the Bandera Bulldog's high school marching band, and a rodeo.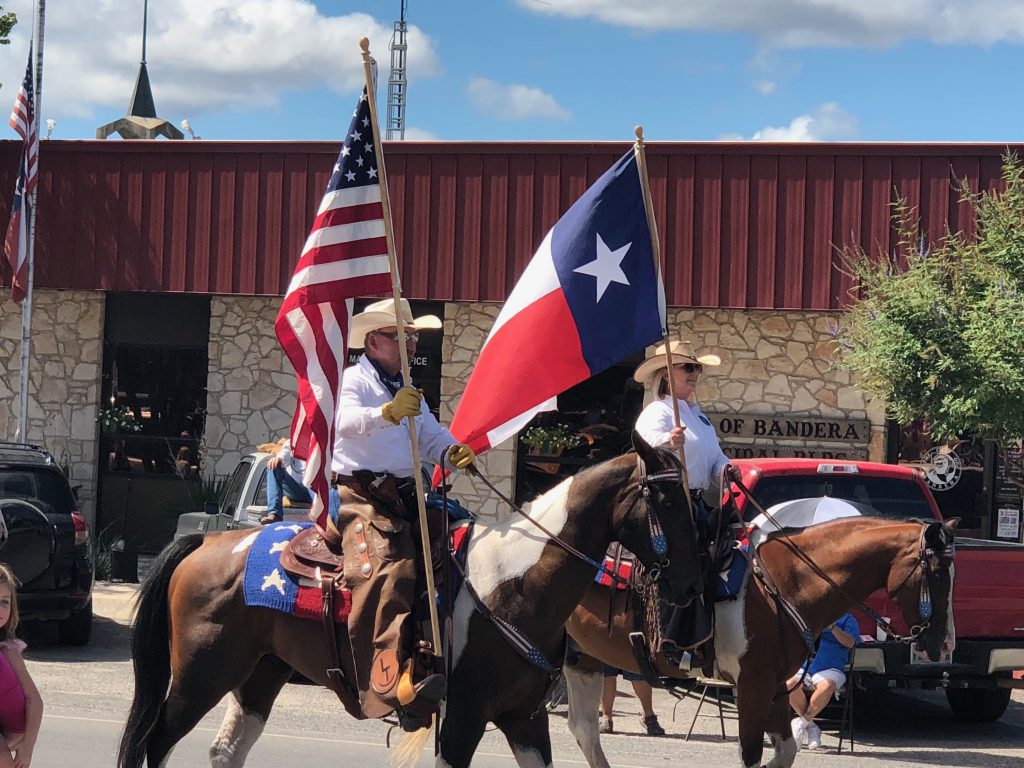 Finally, on Sunday morning the visitors attended mass at the historic St. Stanislaus Church. Later in the day the group went to Tarpley for their annual Labor Day Celebration of Fire Trucks.
The hospitality and culture shared by all on the trip deepened the communities' links to each other, and both cities are looking forward to future exchanges!
CONTACT BANDERA COUNTY SISTER PARTNERSHIP ASSOCIATION:
Ida Hardy
---